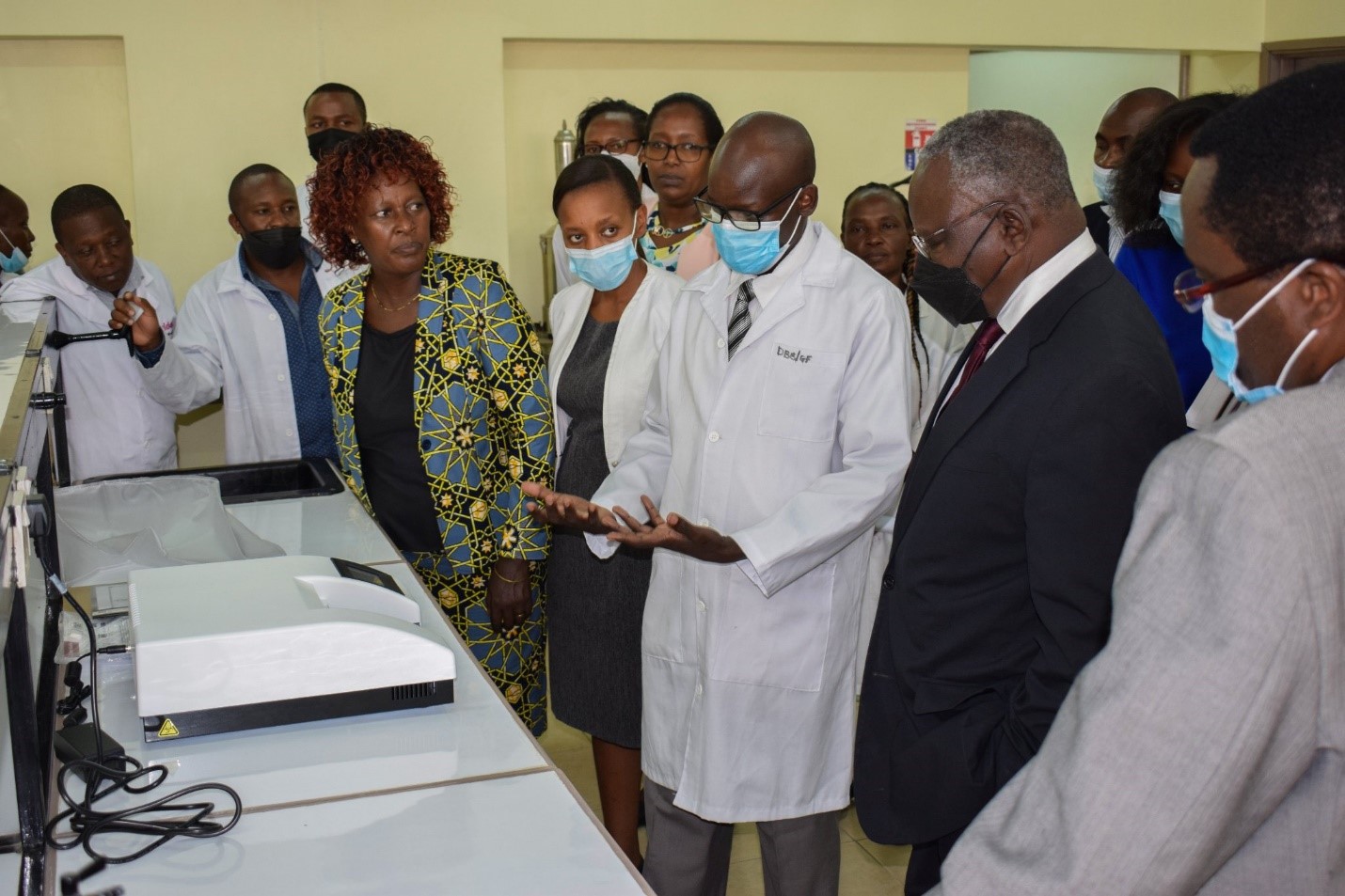 The Center for International Migration (CIM) is a German agency under GIZ, that facilitates the return and settlement of Kenyans after completion of their studies in Germany. They also offer small grants for buying specialized equipment for institutions where their students are based in their respective home countries.
Dr. George F. Obiero (Ph.D.) had been in Germany for a postdoctoral research program under Alexander Von Humboldt Georg Forster Fellowship for two years (between 2016 and 2018). Thereafter, he was awarded a return-home fellowship, during which he enrolled with the CIM/GIZ.
The CIM/GIZ awarded Dr. Obiero with an equipment grant, which he used to purchase an Elisa Microplate Reader for the Department of Biochemistry and Biotechnology (School of Biological and Life Sciences).
The equipment, which measures micro-quantities of molecules in experimental cells - e.g. antibodies, was procured and purchased by the CIM. The same was handed over to the School of Biological and Life Sciences (SBLS) of the Technical University of Kenya (TU-K), in a ceremony attended by Prof. Dr. Eng. Francis Aduol, the institution's Vice Chancellor.